Date: Friday, November 3, 2023
Time: 6:30-10:30 P.M.
Location: Artistry Honolulu, 461 Cooke Street
Attire: Pull out your prom dress or tux and let us take you back to the '90s!
Live entertainment
Song requests
Signature cocktails
Pupu
Prom pics
Corsages and boutonnieres
About
Please join co-chairs Emalia Pietsch Hogan (Colliers International) and Doug Shimokawa (ABC Stores), both inaugural members of the KHF Young Leaders Board, for this special evening. '90s Prom Night 2023 is the first in-person fundraiser for the Young Leaders Board.
The evening will raise much needed funds to support Kapiolani's campaign to build a women and children's Cancer & Infusion Center. The center will be named in memory of Kapiolani's late CEO, Martha B. Smith, who dedicated more than 30 years of her expertise and leadership to the women and children of Hawaii.
Our event is inspired by the Child Life Pediatric Prom held at Kapiolani for pediatric patients who, because of their illness, may not have the opportunity to attend their own prom.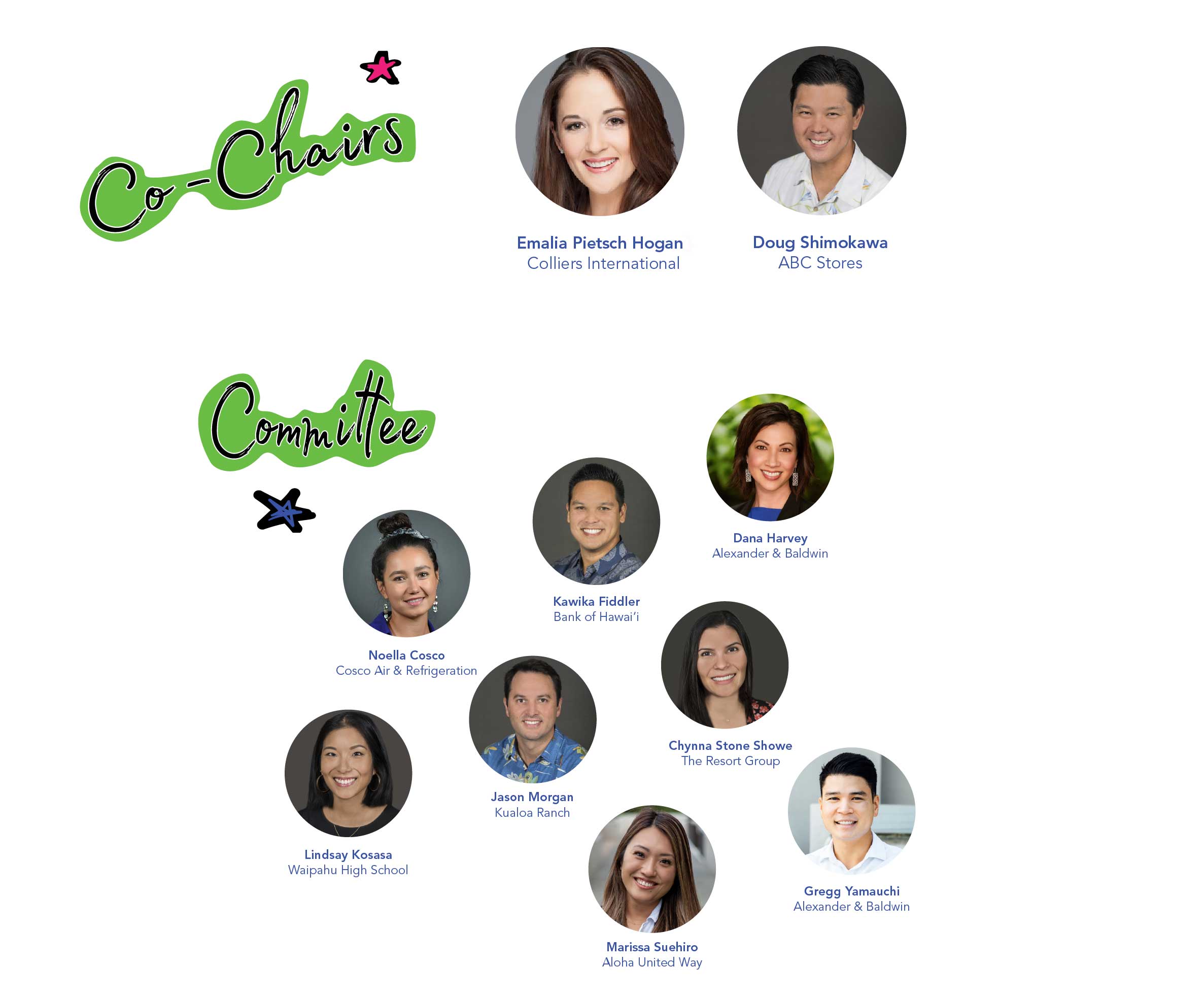 Reserve your sponsorship or make a donation today. As a not-for-profit medical center, we rely on community support to carry out our vital purpose – which is to provide care regardless of a patient's family's ability to pay. As Hawaii's only full-service women and children's specialty hospital, our community depends on Kapiolani. The new cancer center will be the only one of its kind in the state, combining the highest level of services, including infusion services, for both children and women in one location. It will offer comprehensive women's care dedicated to the prevention and treatment of breast cancer and gynecologic cancers.  The new center will also offer pediatric cancer care with access to clinical trials, new treatments and health care professionals with expertise in treating children and adolescents with cancer and other blood disorders.
For more information please click here or contact Manager of Special Events Meredith Forbes at 808-535-7980 or Meredith.Forbes@HawaiiPacificHealth.org.