Children's Miracle Network
---

Everyone at Kapiolani was amazing. They made us feel like we weren't just patients, but we were family." 
Kevin Yee, father of Kalley-Mae, Hawaii's 2023 Children's Miracle Network Hospitals Champion
---
Ways Your Support Helps
Kapiolani Medical Center for Women & Children has been Hawaii's only Children's Miracle Network hospital since 1984. Children's Miracle Network Hospitals is a nonprofit organization dedicated to saving and improving the lives of children by raising funds for children's hospitals across North America. Each year, the 170 Children's Miracle Network hospitals provide medical care, lifesaving research and preventive education to help more than 17 million children overcome diseases and injuries of every kind.
How is this done? By people – just like you – who generously donate to Kapiolani Medical Center, either through individual gifts or corporate campaigns. Corporate partners such as Costco Wholesale, Walmart, Sam's Club, Ace Hardware, Marriott, Panda Restaurants, Credit Union for Kids, IHOP and more all participate in fundraising campaigns in Hawaii marked with the signature Miracle Balloon icon throughout the year. Supporters can also participate in signature programs and events, like Radiothon for Kids and Extra Life each fall.
One-hundred percent of the money raised in Hawaii stays here to help our keiki, regardless of a family's ability to pay. Your gifts support meaningful programs that otherwise would not be possible. Here are some of the ways CMN Hospitals funds make a difference at Kapiolani: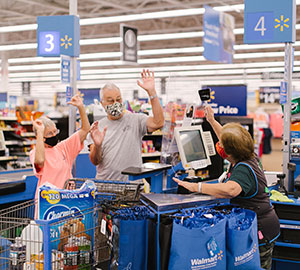 Neonatal ICU
In 2021, money raised at Hawaii Walmart and Sam's Club locations helped Kapiolani purchase a portable ultrasound machine for the Neonatal Intensive Care Unit (NICU). The machine allows the medical team to perform several procedures for newborns without moving the babies from their beds including checking heart strength, performing brain scans, providing guidance for nurses doing blood draws and more.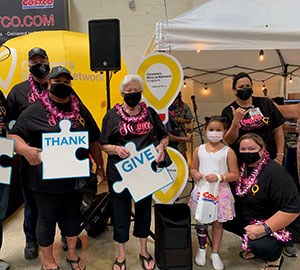 Pulmonary Care
In 2021, funds raised through Costco Wholesale benefitted pulmonary care at Kapiolani. Kapiolani offers the only Pulmonary Function Laboratory that is pediatric-designated and capable. This program allows children in Hawaii to be accurately diagnosed for lung diseases such as asthma, bronchiectasis and cystic fibrosis. Patients also benefit from treatment plans that can be monitored and adjusted in real-time. The Pulmonary Function Laboratory supports many different departments and patients in both the hospital and clinic settings.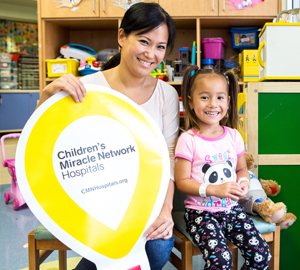 Miracle Balloon Campaign
The Miracle Balloon icon campaign is our signature fundraiser. Children's Miracle Network Hospitals corporate partners across the country raise more than $3 billion annually, much of which is raised $1 at a time by selling icons for $1 or more, writing names on the front and displaying them in a fun way. To host a Miracle Balloon icon campaign for Kapiolani CMN at your business, office, school or fundraiser event, contact our foundation at 808-535-7100.
Every Donation Counts
Your gift to Kapiolani Medical Center for Women & Children, Pali Momi Medical Center, Straub Medical Center and Wilcox Medical Center will help us create a healthier Hawaii for our patients, our communities and our state.
Gifts to our Hawaii Pacific Health medical centers enable us to:
Create programs for preventive care, lifesaving services and emotional support.
Invest resources to promote health and well-being.
Purchase equipment to advance technology.
Train physicians and caregivers and transform patient care now and for the future.