Wilcox Health Foundation
---

"When we talk about Wilcox Medical Center, we emphasize how our emergency and trauma care are a lifeline for the Kauai community."
Jen Chahanovich, President and CEO of Wilcox Medical Center and CEO of Kauai Medical Clinic
---
Wilcox's 80th Anniversary Campaign – Ways You Can Help
Wilcox Medical Center is embarking on a fundraising campaign to celebrate 80 years of serving our community. In the decades since Wilcox's opening, health care has dramatically changed and advanced, especially in emergency medicine. As the medical center reflects on its history of helping and healing, the Wilcox Health Foundation will be sharing grateful patient stories, honoring the staff and raising funds for the Emergency Department. The current Wilcox Emergency Department opened in 1995 and our goal is to rebuild the Emergency Department for the future of this program and the growing community.
As a not-for-profit medical center, Wilcox relies on the community to fulfill its mission of creating a healthier Hawaii. Generous donors help the medical center provide exceptional medical care to the people of Kauai. Learn more about how you can contribute to supporting the lifesaving care provided at Wilcox by contacting the Wilcox Health Foundation at 808-245-1198.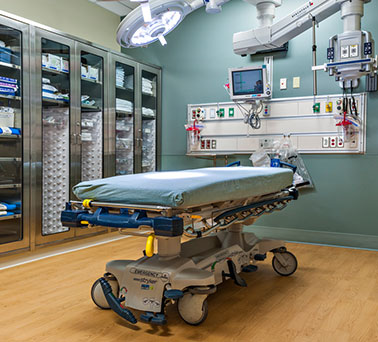 Make a Lasting Impact
The Emergency Department and Trauma Renovation Campaign will raise funds for project costs of $4.5 million. Naming opportunities start at $25,000. The goals of the campaign are to:
Purchase updated technology.
Build two dedicated trauma resuscitation suites.
Add a behavioral health safe room to the Emergency Department.
Improve workflow with new equipment and added space.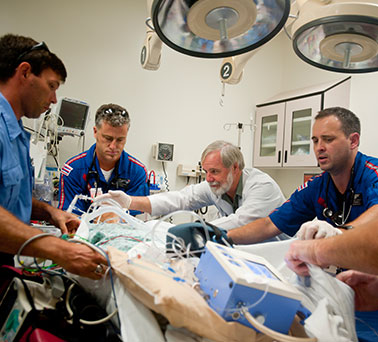 Needed support for Emergency and Trauma Care
Emergencies are unexpected, and fortunately the community on Kauai has Wilcox Medical Center when they need immediate medical attention.
Wilcox's Emergency Department averages 25,000 visits annually.
Wilcox was the first neighbor island medical center to be designated as a Level III Trauma Center.
Wilcox is the first Hawaii trauma center to be verified by the American College of Surgeons.
Wilcox averages 450 trauma activations per year.


Learn more about emergency and trauma care at Wilcox, which are ongoing needs that truly matter.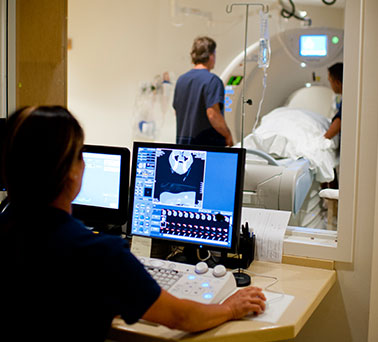 Grateful Patients, Your Gift Counts
People who come to Wilcox Medical Center's Emergency Department for care may be your family member, your friend or your neighbor. Consider these numbers:
There are more than 65,000 residents on Kauai.
There is an average of one million visitors to the Garden Island annually.


Wilcox has thousands of patient stories of hope restored and lives saved. If it wasn't for Wilcox's emergency team, Wynand Egberts may have never walked again. Read Wynand's story here.
Every Donation Counts
Your gift to Kapiolani Medical Center for Women & Children, Pali Momi Medical Center, Straub Medical Center and Wilcox Medical Center will help us create a healthier Hawaii for our patients, our communities and our state.
Gifts to our Hawaii Pacific Health medical centers enable us to:
Create programs for preventive care, lifesaving services and emotional support.
Invest resources to promote health and well being.
Purchase equipment to advance technology.
Train physicians and caregivers and transform patient care now and for the future.