Wilcox Health Foundation
---

I have so much hope for my patients because I've been through it … miraculous things do happen. I feel like I'm a good example of that.
Jessica Arps, Wilcox emergency department patient and former Wilcox nurse
---
Ways Your Support Helps
As a not-for-profit medical center, Wilcox Medical Center relies on the community to fulfill its mission of creating a healthier Hawaii. Generous donors help the medical center provide exceptional medical care to the people of Kauai.
Wilcox is the largest medical center on Kauai. As the front-line for trauma and emergency care, our 20-bed Emergency Department provides state-of-the-art care at the most critical times. We are proud to be the first neighbor island facility to obtain a Level III Trauma designation.
Our dedicated funding opportunities channel your gifts to the areas you care about most. To learn more about the various funds created to support Wilcox Medical Center, contact our foundation at 808-535-7100.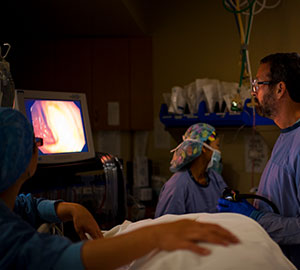 Emergency and Trauma Programs
The Harry & Jeanette Weinberg Emergency Department requires continued support as the number of trauma cases increase each year. Your gifts support our daily operations and our future plans to create dedicated trauma suites with in-room X-ray technology.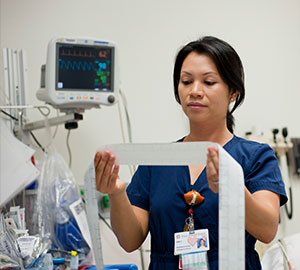 Wilcox Cardiac Monitoring and Rehabilitation Center
Wilcox provides critical evaluations and testing services free to cardiac patients in the Kauai community to help them maintain health and improve their quality of life. Your gifts help to ensure they don't have to travel or face the barriers of expense for these services. Our goal is to fund a larger rehabilitation room with additional exercise equipment and diagnostic technology.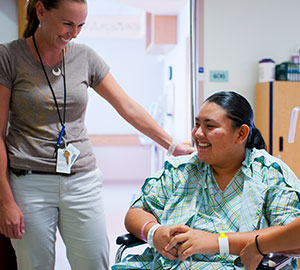 Integrated Oncology and Infusion Programs
The Dave Walters & Family Infusion Center is a gift that continues to require community support as the number of patients and volume of services grows. The long-term vision for the center is to integrate oncology doctors, staff and support resources into one dedicated facility, improving access and coordination of care for patients and their families.
Every Donation Counts
Your gift to Kapiolani Medical Center for Women & Children, Pali Momi Medical Center, Straub Medical Center and Wilcox Medical Center will help us create a healthier Hawaii for our patients, our communities and our state.
Gifts to our Hawaii Pacific Health medical centers enable us to:
Create programs for preventive care, lifesaving services and emotional support.
Invest resources to promote health and well being.
Purchase equipment to advance technology.
Train physicians and caregivers and transform patient care now and for the future.