Pali Momi Foundation
---

They gave me a miracle because two and a half months later she can do all the things that at one time would have been a question."
Billie Jo Hoopili, mother of Jonah Blake
(daughter treated at Pali Momi Emergency Room)
---
Ways Your Support Helps
As a not-for-profit medical center, Pali Momi Medical Center relies on the community to fulfill its mission of creating a healthier Hawaii. Generous donors play a vital role in helping the medical center provide exceptional medical care for the people of Central and West Oahu.
Based in Aiea, Pali Momi is a 116-bed facility that has delivered many medical firsts for the community. It is home to West Oahu's only interventional cardiac catheterization units and is a certified Primary Stroke Center.
Our dedicated funding opportunities channel your gifts to the areas you care about most. To learn more about the various funds created to support Pali Momi Medical Center, contact our foundation at 808-535-7100.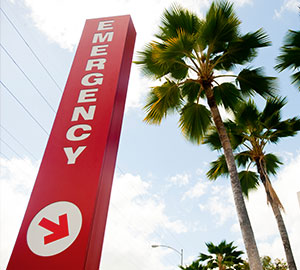 Emergency Department Fund
As the front-line for trauma and emergency care for Central and West Oahu, Pali Momi provides state-of-the-art care at the most critical times. This fund supports the medical center's Level III trauma program and ongoing trauma training for the staff. Pali Momi has provided 24/7 emergency care to the community since first opening in 1989.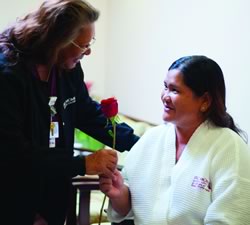 Women's Center Fund
Gifts to the Pali Momi Women's Center Fund support services for women's health needs. They help ensure we offer the latest technology in breast imaging, fund our community outreach and education programs, and support the patient navigator, who personally guides women diagnosed with cancer through their treatment options and connects them with support services.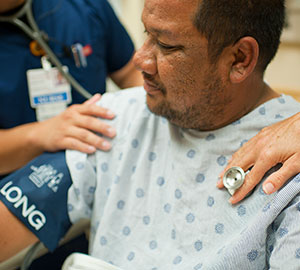 Heart Care
The Pali Momi Heart Center provides a full range of state-of-the-art cardiology services for adults. Our highly trained physicians perform procedures to open arteries, treat and prevent heart attacks, and relieve chest pain. During cardiac emergencies, time is of the essence, so we have a Catheterization Lab team available 24 hours a day, seven days a week. Funding ensures our staff, services and technology are at the cutting edge.
Every Donation Counts
Your gift to Kapiolani Medical Center for Women & Children, Pali Momi Medical Center, Straub Medical Center and Wilcox Medical Center will help us create a healthier Hawaii for our patients, our communities and our state.
Gifts to our Hawaii Pacific Health medical centers enable us to:
Create programs for preventive care, lifesaving services and emotional support.
Invest resources to promote health and well-being.
Purchase equipment to advance technology.
Train physicians and caregivers and transform patient care now and for the future.