Pali Momi Foundation
---
Your gift makes a difference at Pali Momi Medical Center.
---
Ways Your Support Helps
As a not-for-profit medical center, Pali Momi Medical Center relies on the community to fulfill its mission of creating a healthier Hawaii. Generous donors play a vital role in helping the medical center provide exceptional medical care for the people of Central and West Oahu.
Based in Aiea, Pali Momi is an 118-bed facility that has delivered many medical firsts for the community. It is home to Central and West Oahu's only interventional cardiac catheterization units and is a certified Primary Stroke Center.
Our dedicated funding opportunities channel your gifts to the areas you care about most. To learn more about the various funds created to support Pali Momi Medical Center, contact our foundation at 808-535-7100.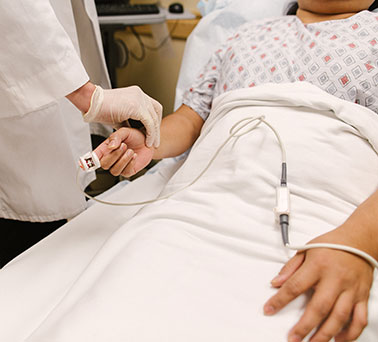 Heart Care
The Pali Momi Heart Center provides a full range of state-of-the-art cardiology services for adults and is home to the only interventional cardiology and electrophysiology center in Central and West Oahu. During cardiac emergencies, time is of the essence, so our Catheterization Lab team are available 24 hours a day, seven days a week to provide the highest quality of patient care during emergency situations. Funding for this program helps our staff, services and technology remain at the forefront of cutting-edge treatment.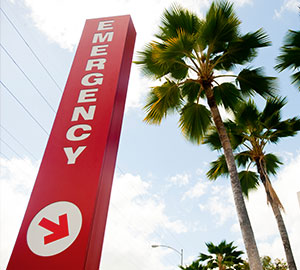 Emergency Department
Pali Momi remains at the front-line for emergency care as the only level III Trauma Center and Primary Stroke Center serving Central and West Oahu communities. Each year, the emergency department sees an average of more than 36,000 patients and an average of 420+ trauma cases. Gifts to the Emergency Department Fund enable the medical center to provide exceptional care at the most critical times by funding the most advanced technology and the highest level of trauma training for staff.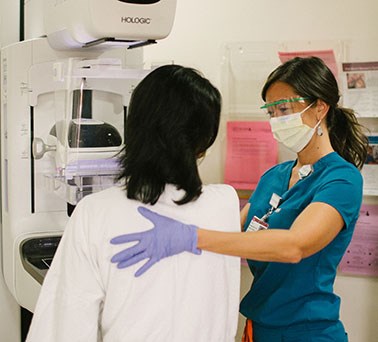 Cancer Care
The James T. Kakuda Cancer Center at Pali Momi Medical Center is the first and only comprehensive cancer treatment center servicing Central and West Oahu. Gifts to cancer care help to pay for facility upgrades, like the new multispecialty clinic located within the cancer center that opened in March of 2021. This clinic is designed with the patient in mind, creating a collaborative space where a team of oncology medical specialists can coordinate a patient's care within a single space.
Every Donation Counts
Your gift to Kapiolani Medical Center for Women & Children, Pali Momi Medical Center, Straub Medical Center and Wilcox Medical Center will help us create a healthier Hawaii for our patients, our communities and our state.
Gifts to our Hawaii Pacific Health medical centers enable us to:
Create programs for preventive care, lifesaving services and emotional support.
Invest resources to promote health and well-being.
Purchase equipment to advance technology.
Train physicians and caregivers and transform patient care now and for the future.