Straub Foundation
---
Your gift makes a difference at Straub Medical Center.
---
Ways Your Support Helps
As a not-for-profit medical center, Straub Medical Center relies on the community to fulfill its mission of creating a healthier Hawaii. Generous donors play a vital role in helping us provide exceptional health care, whether it's at our 159-bed facility in Honolulu or across our network of neighborhood clinics throughout the state.
Straub's Burn Unit has played an essential role in treating patients from the 2023 Maui wildfires in Lahaina and Kula. On Aug. 15, 2023, the Burn Unit and its team of specially trained physicians, nurses and staff were featured in The New York Times. Read more about the story and see a PDF of the full article. 
Nine patients from Maui were admitted to Straub, which is the largest number of burn patients from a single event in the Unit's 40-year history. Hear the story of one patient, Judy, whose medical journey inspired her friends and family to raise money for Straub's Burn Unit.
Your donations make programs and services like the Burn Unit possible. Our dedicated funding opportunities channel your gifts to the areas you care about most. To learn more about the various funds created to support Straub Medical Center, contact our foundation at 808-535-7100.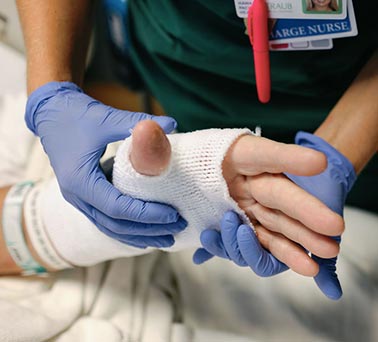 Burn Unit
Marking its 40th anniversary in 2023, Straub's specialized unit has treated more than 2,000 patients admitted for lifesaving and limb-preserving procedures, intricate wound assessment and other specialized treatment since it opened in 1983. Patients in the Burn Unit, the only one of its kind in the Pacific Region, receive outstanding personalized attention, delivered through our multidisciplinary team approach. Without this resource, patients in Hawai'i and across the Pacific Rim would have no option for care without transport to the mainland, which is not a viable option for many patients. Your support helps us to provide this much needed care.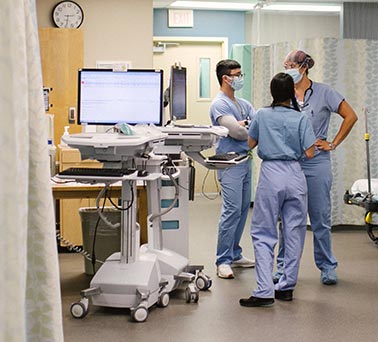 Emergency Services
Straub's Emergency Department serves over 35,000 patients annually with a team led by 16 physicians board certified in emergency medicine. Since 1973, Straub has been prepared to provide aid to acute injuries and illnesses when a rapid response can be the difference between life and death. Gifts to the Emergency Department will allow us to update the existing facility to improve patient access and flow. Funding is also invested in the technology, training and resources needed to continue serving our community with excellent care 24/7.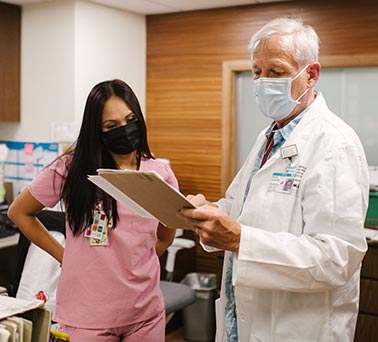 National Doctors' Day 
Our doctors at Straub Medical Center have been there for you, your family and our community when we needed them the most. That is why on March 30, National Doctors' Day, we honor them all. Year-round, your physicians provide preventive care to help keep you healthier. When you are sick or injured you turn to our network of care across Hawaii Pacific Health and our team of dedicated physicians and staff for their expert and compassionate care.
Every Donation Counts
Your gift to Kapiolani Medical Center for Women & Children, Pali Momi Medical Center, Straub Medical Center and Wilcox Medical Center will help us create a healthier Hawaii for our patients, our communities and our state.
Gifts to our Hawaii Pacific Health medical centers allow for us to:
Create programs for preventative care, lifesaving services and emotional support.
Invest resources to promote health and well-being.
Purchase equipment to advance technology.
Train physicians and caregivers and transform patient care now and for the future.