Straub Foundation
---

It's kind of surreal knowing that I had just gone through this, a lot more serious things could have happened. Reflecting on it with my sons …you want to be there for them, you want a second chance at life.
Former University of Hawaii Quarterback Garret Gabriel, Straub heart care patient
---
Ways Your Support Helps
As a not-for-profit medical center, Straub Medical Center relies on the community to fulfill its mission of creating a healthier Hawaii. Generous donors play a vital role in helping the medical center provide exceptional health care at our 159-bed facility in Honolulu, at our network of neighborhood clinics, and at the Pacific Region's only multi-disciplinary burn treatment center.
Our dedicated funding opportunities channel your gifts to the areas you care about most. To learn more about the various funds created to support Straub Medical Center, contact our foundation at 808-535-7100.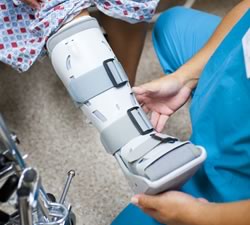 Orthopedic Care
Straub is Hawaii's leader in orthopedic care. Our team of physicians and staff provide comprehensive, collaborative care in sports medicine, rheumatology, orthopedic surgery and rehabilitation. The Bone & Joint Center invests in state-of-the-art imaging and other technology, and depends on your donations to expand and continuously improve its services.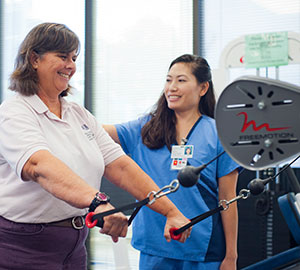 Heart and Vascular Care
Straub physicians provide superior care to patients with cardiac and vascular conditions. From prevention and diagnosis to treatment, rehabilitation and support, this fund ensures that patients have access to the high-quality care they deserve.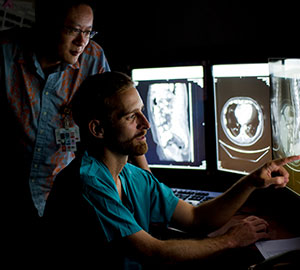 Diabetes and Endocrinology
Diabetes is the fifth leading cause of death from disease in the United States, but it is often preventable and treatable. With your donations, Straub's team is able to provide early diagnosis and integrated treatment programs to teach patients with diabetes to care for themselves, enhancing their quality of life and improving their outcomes. Straub's team also provides preventive education for those who are pre-diabetic, to help prevent diabetes before it starts.
Every Donation Counts
Your gift to Kapiolani Medical Center for Women & Children, Pali Momi Medical Center, Straub Medical Center and Wilcox Medical Center will help us create a healthier Hawaii for our patients, our communities and our state.
Gifts to our Hawaii Pacific Health medical centers allow for us to:
Create programs for preventative care, lifesaving services and emotional support.
Invest resources to promote health and well-being.
Purchase equipment to advance technology.
Train physicians and caregivers and transform patient care now and for the future.