Sascha Julia Franzel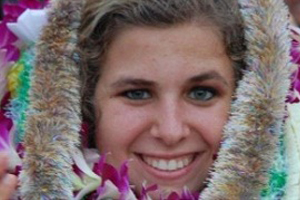 Sascha Julia Franzel will always be remembered for her kind spirit and generosity. Always willing to go out of her way to help others, she demonstrated her compassion for others with an open heart. Sascha's passion for helping others touched every part of her life, but one cause was closest to her heart - helping children at the Kapiolani Cleft and Craniofacial Clinic. This cause has now become her legacy. By making a donation in honor of Sascha, you not only support our multidisciplinary clinic that provides comprehensive care for children in need of cleft and craniofacial surgery and support, your donation also serves as a tribute to a remarkable young lady who touched the hearts of so many children. Thank you for helping Sascha fulfill her lifetime goal of helping children from all walks of life. 
Make a secure online gift now by using a credit card or, if you prefer to make a donation by mail, click here to download the form.
---