Inspire 2020 FALL
Kapiolani: Strength in Sisterhood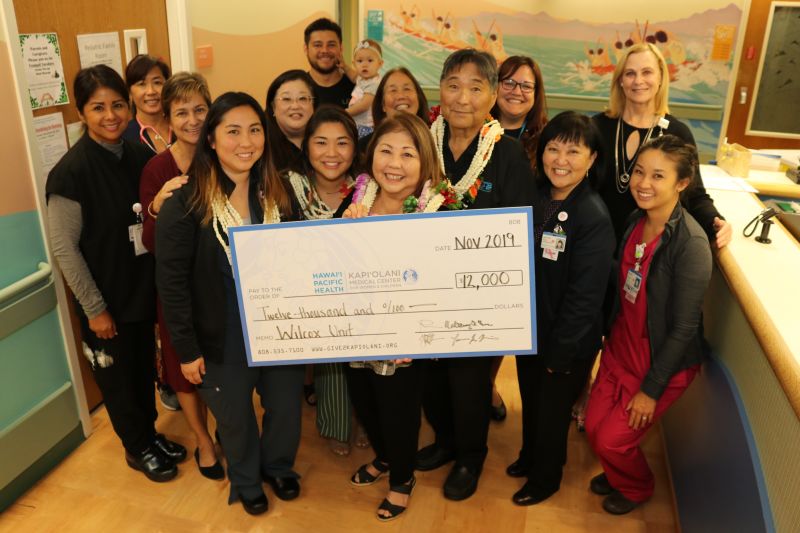 I just knew she [Tammie] was going to fight no matter what. I think a lot of times it was for us.
Tricia Miura, younger sister of Tammie
Ask Tammie Miura's sisters to describe her and they will both say one word: fighter. It began when she was in elementary school. "For a long time she would have fevers and a lot of bruising," older sister Tracie Alexander said. At the age of 10, Tammie was diagnosed with leukemia. That's when her cancer journey at Kapiolani Medical Center for Women & Children began.
Tammie started treatment but soon a test revealed another challenge. She needed a bone marrow transplant. Fortunately, with the help of her sister, she was able to soon go into surgery. "We were very lucky I was a match," Tracie said. "Seeing how the nurses made Tammie feel made me want to help others to feel good," said Tracie, who became a pediatric oncology nurse.
Despite a successful transplant, her sister suffered another setback. After living cancer-free for 11 years, a tumor appeared in Tammie's leg and she was given a new diagnosis of osteosarcoma. This time Tracie was working at Kapiolani in the unit where Tammie would soon be a patient. Even when her body weakened, Tammie maintained enough mental toughness for the whole family. At times Tammie was the one reassuring them that she could handle another round of chemo. "I just knew she was going to fight no matter what," said her younger sister, Tricia. "I think a lot of times it was for us."
Tammie overcame cancer yet again, and her experiences as a child in the hospital influenced what she tackled next. She enrolled in graduate school to pursue a career as a child life therapist. Soon she was volunteering at Kapiolani. "She was so perfect, because she had gone through it so she knew what to do and what to say," Tricia said.
But during her studies at Gonzaga University, the young woman who had fought through so much was diagnosed with a brain tumor. It would be her last fight against cancer. While Tammie is gone, the Miura family believes her life continues to serves a great purpose. "I truly believe that I am living out her legacy through my work in nursing," Tracie said, "and I cannot imagine doing anything else or being anywhere else than where I am today."
The girls' parents, Debra and Patrick Miura, recently honored Tammie with a gift to Kapiolani. The Miuras donated $12,000 to Kapiolani, which included gifts from their family and Debra and Patrick's employers, First Insurance and Elite Mechanical. "Part of the money from us was some of Tammie's savings," Debra said. "We wanted to put it to good use."
The day was emotional, but also provided comfort and healing. The occasion reconnected the family with doctors and nurses who meant so much to Tammie throughout her life. "The staff was like our second family, I really did live here whenever Tammie was here," Debra said. "You know I don't cry that often these days, but today was a good feeling."